Oxford Envelope Silk Pillowcase
Enjoy The Luxury Of Silk
RachelSilk's 30 Momme pillowcase is the ultimate bedroom solution to your sleep-related beauty needs.
With a 800 thread count, the 30 Momme pillowcases offer much more exceptional durability than 19 Momme products, all the while providing effective treatments for your facial wrinkles, sleep lines, and messy/broken morning hair.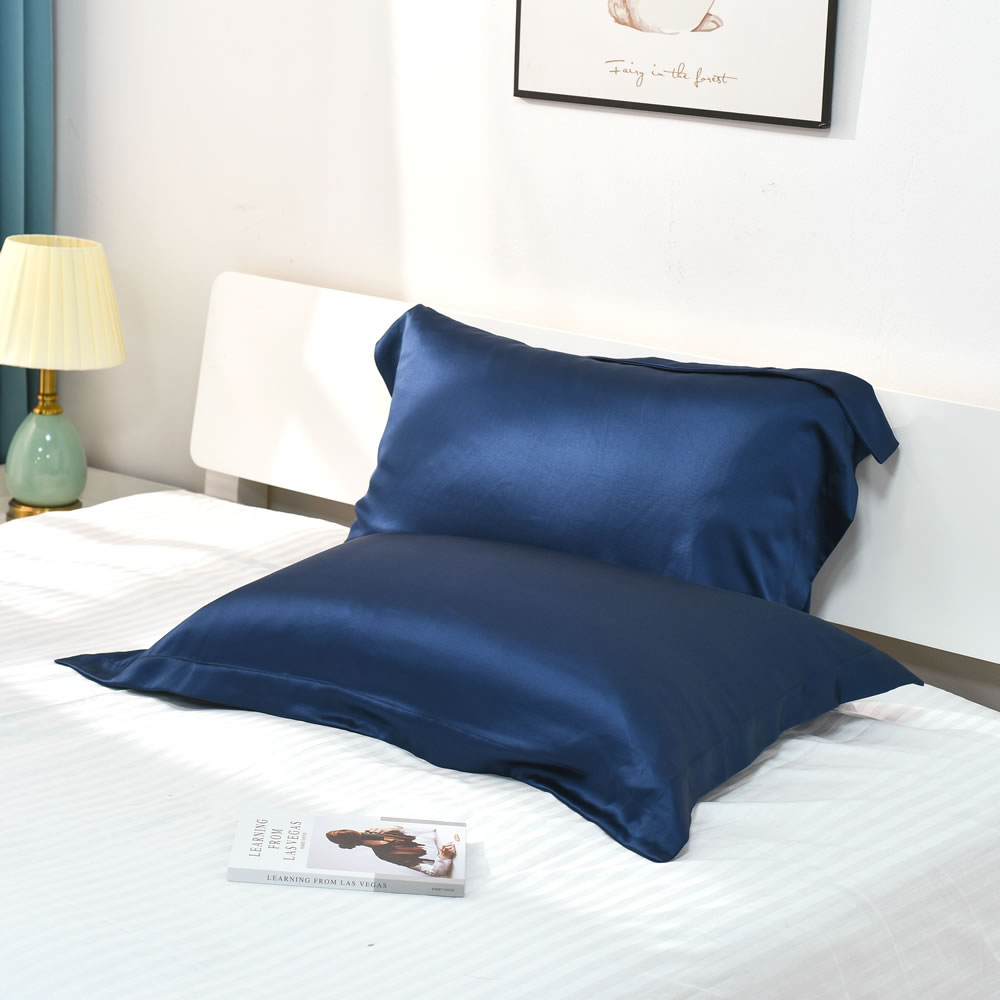 Despite the higher price, the added shelf life makes these pillowcases the most cost-efficient purchase on our site.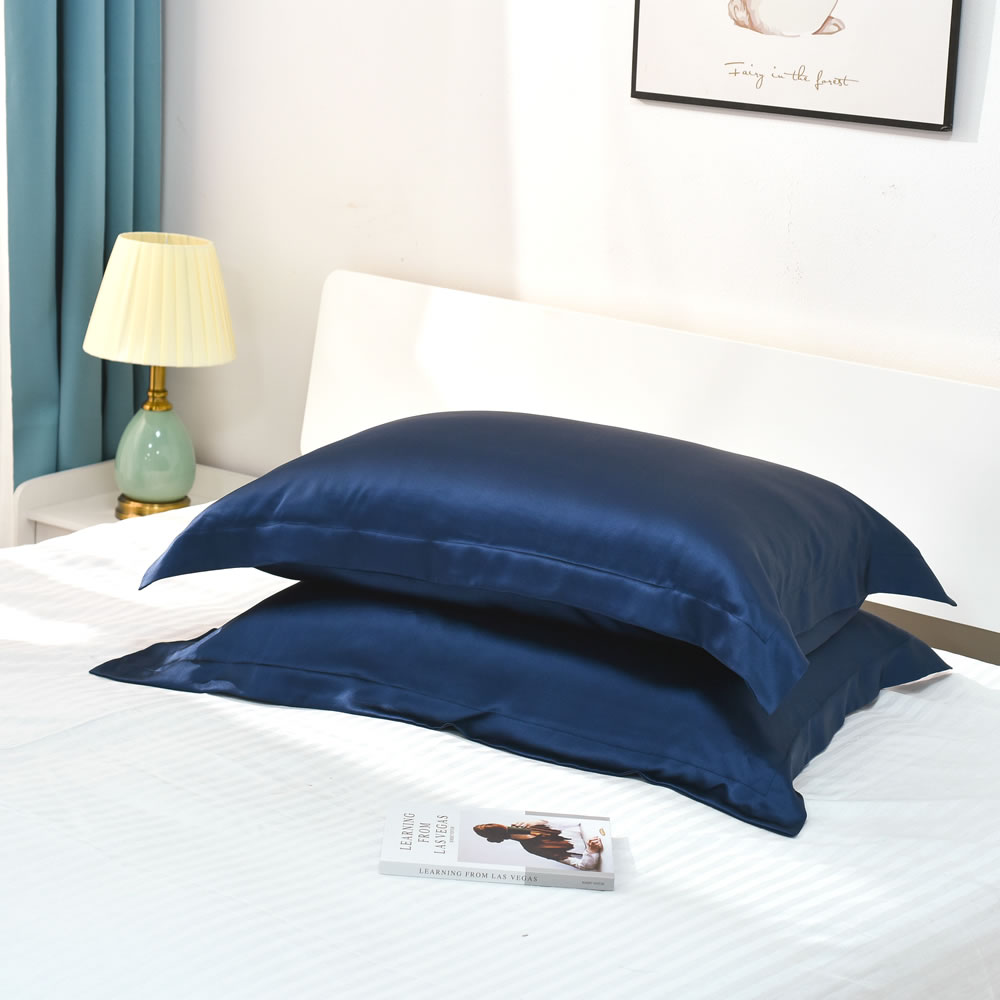 Buy silk pillowcases together with silk fitted sheet and silk flat sheet, you will experience the exquisitely soft and smooth feel of silk sheet set - your face will thank you for it.
Product Details
The envelope closure is designed to prevent any occasional scratchings of metal/plastic zippers, so the silk lasts longer.
Made of ultra luxury 30 momme mulberry silk, 63% thicker than 19 momme fabric.
International Certification: OEKO-TEX Standard 100, Eco-friendly and Non-toxic
The Oxford styled pillowcases feature a 2 inches flange, which adds an elegant look to the pillowcase.
Product Features
| | |
| --- | --- |
| Fabric | Grade 6A Mulberry Silk, 30 Momme Silk Weight, 63% More Thicker than 19 Momme |
| Closure | Envelope Closure at back |
| Sizes | Standard (20''x26''), Queen (20''x30''), King (20''x36'') |
| Thread Count | 800 |
| International Certification | OEKO-TEX Standard 100, Eco-friendly and Non-toxic |
100% Risk-free Shopping
With fast delivery and easy money back, it costs nothing to try.
We Use Highest Grade 6A Mulberry Silk
Silk fibre comes in varying lengths; from short to long – from 1A Grade to 6A Grade. 6A Grade Silk is made from the longest silk fibres available – it is the highest grade that exists. This makes the material much more luxurious and durable than lower grade silks.
Why Ultra Luxurious 30 Momme Silk?
Momme(mm)=Density
19mm=19lbs 100 yards of silk
The density of silk fabric is measured by momme.
A 30 momme pillowcase has 63% more silk than a 19 momme pillowcase and 87% more than a 16 momme pillowcase. 30 momme silk pillowcases are the ultra luxury of sophistication, durability, and affordability.
Our 30 momme silk pillowcase boast of a thread count of 800. More threads = more durable and expensive.
OEKO-TEX® Certified
Truly organic, safe for you, for the family and the planet.
STANDARD 100 by OEKO-TEX® is one of the world's best-known labels for textiles tested for harmful substances. It stands for customer confidence and high product safety.
No matter beddings or sleepwears, Rachelsilk's products own the OEKO certification and are safe and healthy for your skin.